Friday August 19, 2022
Washington News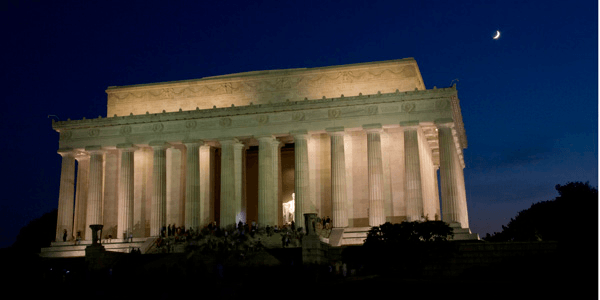 New Non-Filers Online Tool for Advance Child Tax Credits
Code for America Labs, Inc. (Code for America) is a California nonprofit that is developing a "permanent, multi–lingual, and mobile–friendly sign-up tool" to help Americans receive the advance child tax credit (ACTC). The new online tool may help an estimated four million families who qualify for the ACTC but are not currently receiving payments.

The nonprofit is working with the Department of Treasury to create the new online non-filer tool. David Newville is the Code for America Senior Program Director for Tax Benefits. He indicates that the new tool is designed to work equally well on computers, tablets and smartphones.

The new tool is part of a government effort to reach eligible families who generally do not file tax returns but have eligible dependent children. Newville noted, "We are doing an all–out effort . . . to reach all families." The tool has been developed with the assistance of many computer experts who have donated their time.

The new non-filers online tool will be located at GetCTC.org. The tool will not be a smartphone app on the Apple App Store or Google Play but can easily be accessed using the browser on smartphones or tablets.

Newville commented, "The biggest thing we are focused on now is managing the rejected applications." Many qualifying individuals have not filed tax returns. Some have been victims of identity theft or other issues and are uncertain if they qualify for the ACTC.

One organization has conducted searches of individuals experiencing homelessness and identified many who are eligible for payments. These individuals need assistance from a bank or a nonprofit to receive payments electronically or through the mail.

Newville concluded, "You really do need that human touch if you are going to convert non-filers to filers. We are not going to reach all four million families this year."

The Department of the Treasury supports the new software program. Deputy Treasury Secretary Wally Adeyemo stated, "We want every eligible family to have access to the Advance Child Tax Credit, which is why we will continue our outreach efforts to drive enrollment as children return to school."

The second batch of ACTC payments was sent on August 15. About 36 million families received payments that totaled $15 billion. The payments are $300 per month for children under age 6 and $250 per month for children ages 6 through 17.

If a family did not receive payments during July, the remaining payments will be made over five months. These families will receive checks for $360 per month for children under age 6 and $300 per month for children ages 6 through 17.

Senator Maggie Hassan (D–NH) sent a letter to the Internal Revenue Service urging the Department to be on the lookout for fraudsters who are taking child tax credits away from families. She asked the IRS to raise awareness about scams and take action to stop the scammers.

Senator Hassan stated, "We have already seen criminals try to impersonate IRS officials by sending unsolicited emails or calls urging families to sign up to receive their child tax credit. These types of phishing attacks allow scammers to gain identifying information about an individual and their family members."
Published August 20, 2021
Previous Articles
Guard Against Spear Phishing Emails
How to Recover from Unemployment Compensation Fraud