Friday August 19, 2022
Washington News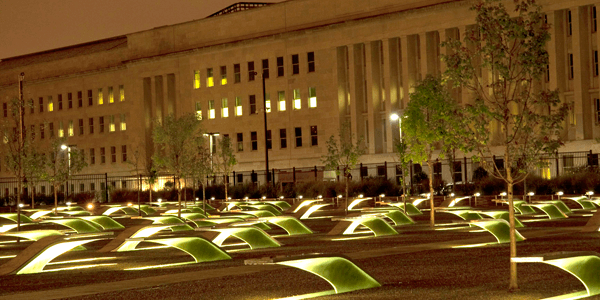 Advance Child Tax Credit Success
Each month, millions of American families benefit from Advance Child Tax Credit (ACTC) payments. The first distribution in July to parents of 60 million children was increased by over 1 million additional families in August.

The IRS has been distributing most payments electronically, but some individuals have received paper checks. The IRS continues to improve the distribution system and expects to distribute most payments electronically during the last four months of this year.

There have been substantial efforts by many nonprofits and community organizations to help low-income families receive their payments. Nonprofit staff estimate that as many as four million children from low-income families may not yet be on the IRS distribution list.

A nonprofit in Philadelphia reported that June and July outreach efforts were successful. The IRS and many nonprofit organizations held meetings to enable families with children to use the IRS non-filer tool on IRS.gov. If an individual had filed a 2019 or 2020 return, the IRS could use that return to place the family on the distribution list.

The IRS also announced a "permanent, multi-lingual, and mobile friendly sign-up tool" that will be available for non-filers. The new tool is a joint effort between the IRS and the nonprofit Code for America. Many software engineers and programmers participated in the effort to create this tool. It is available at GETCTC.org.

Nonprofits that hosted special events were able to assist thousands of individuals in signing up for ACTC payments. However, some staff noted that there were a number of individuals who were rejected. There was frustration with those rejections. The IRS has created a help line to assist individuals over the phone, which provides general information.

Through a survey in August, the U.S. Census Bureau analyzed the use of ACTC payments. Most of the July payments were spent on basic needs of children. These needs include clothing, shoes, food and various school items.

Parents who have not yet received the advance credit may file and receive the credit during the balance of 2021. Another option is to receive the full credit on a 2021 tax return.

Several organizations have suggested the credit will provide long-term savings to the nation that will offset a portion of the cost. A study by the National Academies of Sciences, Engineering and Medicine Board on Children, Youth and Families indicates that child poverty can reduce total economic output by $1 trillion per year. The tax credit may lift many children out of poverty, therefore offsetting part of the cost with their future increased earnings and tax payments.

There are additional positive effects of the ACTC. The payments encourage parents to enable children to receive a good education and participate in additional educational activities. These credits could assist children in moving from poverty to success.

Many of the families receiving payments reside in rural areas or states with below-average incomes. These families will enjoy a substantial increase in overall purchasing power. This will benefit the economies of these regions.

A representative of the Urban-Brookings Tax Policy Center noted, "Poverty and scarcity in families has been a problem for a long time, and it is a bigger problem during the pandemic when parents are losing their jobs." Many nonprofits hope that Congress will choose to continue the expanded child tax credits program.

Published August 27, 2021
Previous Articles
New Non-Filers Online Tool for Advance Child Tax Credits
Guard Against Spear Phishing Emails
How to Recover from Unemployment Compensation Fraud